Customer needs
This customer uses roughly 40kWh of electricity per day and uses appliances with a total power in the 10kW range. A portion of the electricity needs to be stored for evening use and the remaining shop needs to be sold to the grid.
20kW hybrid solar energy system
According to the customer's requirements, we can achieve a daily power generation of 57kWh in a customised solution, which is sufficient to cover the daily electricity consumption. And it is equipped with 20.48kWh of energy storage. If the electricity is not used up, there is an option to sell it to the grid for revenue.
The following is a list of the products we supplied:
660W solar panel * 24pcs (size: 2384mm*1303mm*35mm)

10kW hybrid Inverter * 2pc (380V, 3L+N+Pe, sine wave)

10.24kWh lithium battery * 2pc (48V 200Ah)

Bracket for 24pcs solar panels (rooftop mounting system)
Circuit connection diagram
We chose to connect 12 solar modules in series to increase the voltage, ensuring that the voltage values were within the specified range of the inverter. Each string of PV modules is connected to a 10kW PV inverter. The final two inverters were connected in parallel. The diagram gives a general idea of the connection, if you have any further questions you can contact Maxbo group's technicians.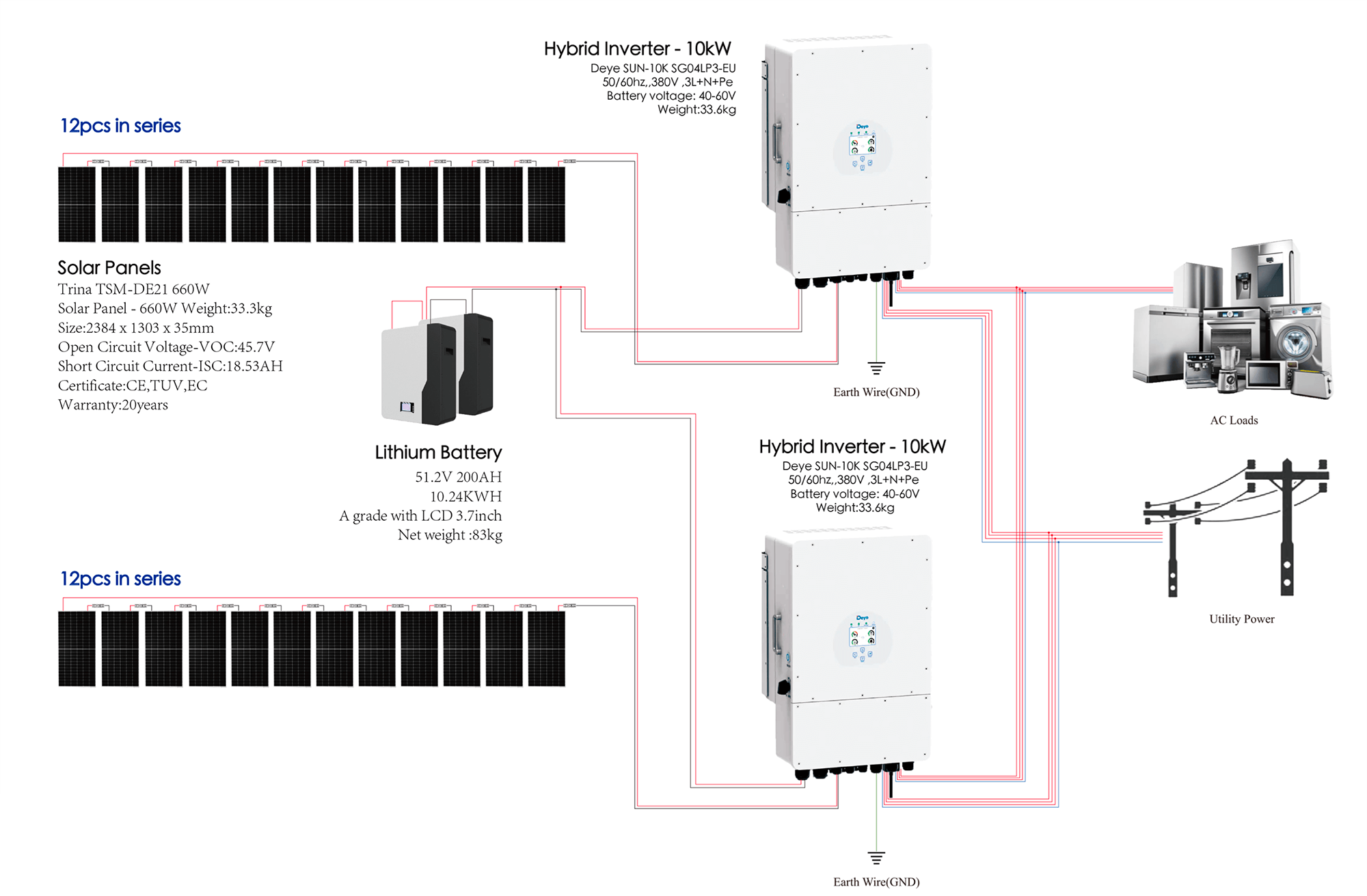 On this roof 24 photovoltaic panels are required and the roof area is perfectly adequate. We have designed it so that the four rows of PV panels are placed vertically and out of the way. Brackets, screws, cables, etc. are given a little extra to ensure a smooth installation.