Battery Energy Storage Systems (BESS) refers to the use of batteries to generate electricity The form of energy storage and distribution. From the grid or renewable energy Sources (such as solar and wind) collect energy and use it Battery storage technology for storage. Then, the battery will be in When needed (peak demand, power outages, and various other applications) Discharge and release energy.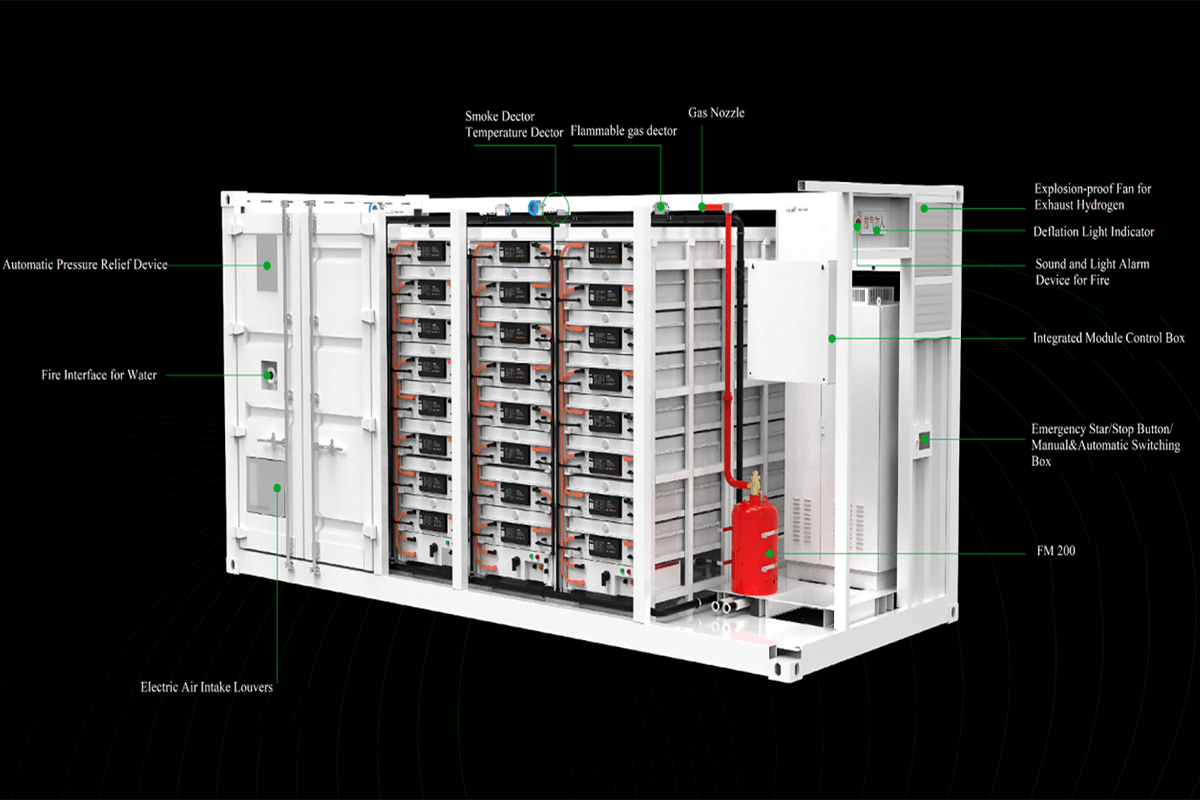 Battery Energy Storage Systems offers more than just a standard battery. It is fully packed with technologies allowing its system to capture charge and execute discharge. The following are the typical technologies it includes:
Inverters:
Inverters are devices that transform direct current (DC) to alternating current (AC). AC is the type of electricity used in homes and businesses.
Control Components:
The control components of a BESS manage the charging and discharging of the batteries and regulate the flow of electricity to and from the grid.
Integrated Sensors:
Integrated sensors monitor the BESS's performance and conditions, providing valuable data to help optimize its operation.
Multiply Battery Modules:
Multiple battery modules are composed of multiple batteries that work together to store and release energy.
Battery Energy Storage Systems Application BESS is used in a variety of applications, including:
1. Peak Shaving reduces the peak electricity demand by using stored energy to meet part of the demand. This can help reduce the overall cost of electricity and the need for new power plants or upgrades to the existing grid.
2. Microgrids A microgrid is a small, independent power system that can operate either connected to or disconnected from the main grid.
3. BESS can provide backup power for a microgrid in an outage and can also help stabilize the grid by providing energy during peak demand periods.
4. Uninterruptible Power Supply It is an electrical apparatus that supplies continuous power to critical loads during power outages.
5. BESS is often used in conjunction with a UPS, as it can help ensure that critical equipment continues to function without interruption during a power outage.