80kW/100kVA off Grid System
According to the electricity habits provided by the customer we firstly drew a diagram of the electricity habits and confirmed in detail with the customer the exact electricity habits and the amount of electricity consumed. To ensure that we provide a PV solution that meets the needs of the solution. This included sufficient and non-wasteful power generation, and battery capacity sufficient to meet the demand for electricity at night as well as on cloudy and rainy days.

We then confirmed the user's installation area and installation size, and determined the following options.
After the solution is finalised, we always provide the customer with a schematic diagram of the circuit connections and an installation diagram. The following is the circuit connection diagram provided to the customer.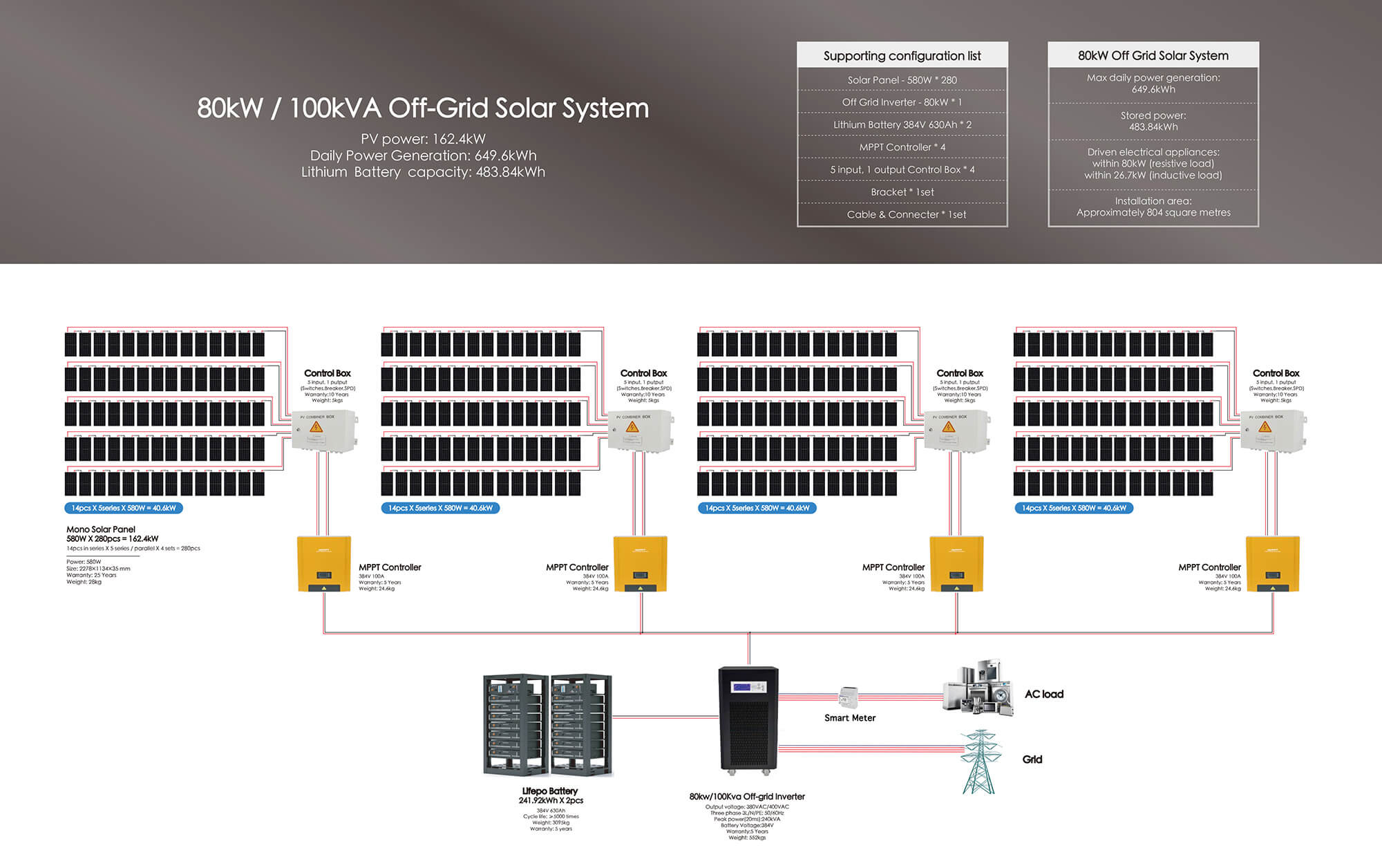 80kW/100kVA off Grid System
5 input, 1 output (Switches,Breaker,SPD)
80kW / 100kVA Off-grid Inverter
Output voltage: 380Vac/400Vac
Three phase 3L/N/PE; 50/60Hz
Enough bracket for 282pcs panels